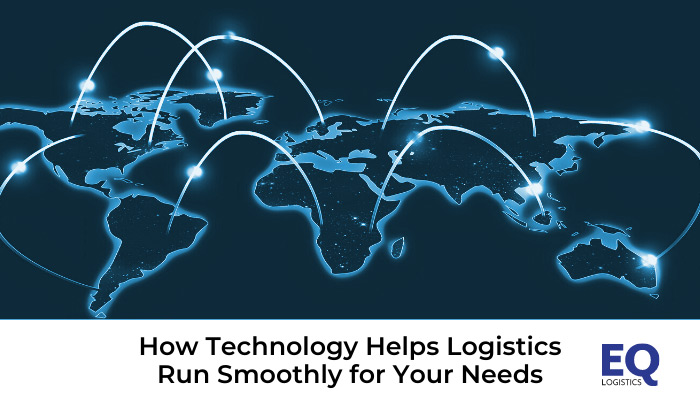 Logistics and supply chain management have advanced considerably in the past few decades from when telephone and fax updates were the principal forms of information exchange. With sophisticated technological advancements, monitorable data exchanges now allow supply chain professionals to monitor each element in real-time. Technology helps logistics run smoothly. This helps to ensure the timely and seamless transfer of goods from origin to destination.
Accurate, timely data identifies the quantity and location of all inventory, whether at the manufacturer's dock, positioned in a predetermined warehouse location, in transit, or out for delivery.
Components of a Modern Supply Chain Management System
To manage the whereabouts of inventory, supply chain managers have an arsenal of basic to high-tech tools available. These help to exchange data and oversee product flow. Selecting the best technology for any enterprise depends on the number of products, volume, supply chain partners, locations to monitor, shelf-life limitations, and how many parties require access to the data.
The simplest method of communicating inventory data is via email. However, while email messages can update "point-in-time" data, the ability to provide ongoing real-time information is limited.
However, sophisticated logistics programs provide comprehensive data updates automatically about supply chain progress. This technology helps logistics by supportingcanva a seamless flow of data and inventory with little to no human intervention.
Transportation Management Systems (TMS)
TMS platforms offer comprehensive logistical support for small and medium-sized enterprises. Accessible by all parties, TMS supports product movement updates plus planning and supply chain management capabilities. Additionally, the systems provide continual updates for location, quantities, and arrival time estimates.
IoT Devices
For larger enterprises, an IoT system is very comprehensive, efficient, and effective. Especially, for managing the flow of massive quantities of material or products. IoT, also known as the Internet of Things, creates a multi-point network relying on internet connectivity to incorporate many devices and locations. The system exchanges timely data quickly while interfacing with a central database. Authorized users can access data from anywhere to determine the status of all inventory.
Application Program Interfaces (API)
A custom data management system is a highly sophisticated option for supply chain monitoring. However, an API system can reduce the reliance on human input, thereby eliminating the potential for errors.
APIs are effective for large companies with complex supply chains and multiple facilities when operating correctly. However, APIs usually require a team of sophisticated IT professionals to oversee and adapt the programs when malfunctions occur.
Electronic Data Interchange (EDI)
Less complex than API systems, yet more comprehensive than simple Transportation Management Systems, EDI is a common data management platform. This application uses standard protocols to communicate data between supply chain partners and logistical applications like warehousing and transport companies.
EQ Logistics
Strategically located along the Great Lakes and Northeast corridor of the United States, EQ Logistics offers a broad menu of warehousing, trucking, delivery, and inventory tracking services. The EQ Logistics Customer Portal allows partner companies to monitor inventory and schedule inbound and outbound shipping.
This highly-rated third-party logistics company employs the latest technology and state-of-the-art facilities to help supply chain managers move products safely, quickly, on time, and in the desired condition.
For a consultation to learn about the capability of the EQ Logistics professionals, visit the EQ Logistics website and complete the brief information form. One of the EQ representatives will contact you to set up an appointment.
Alternatively, you may call our Elkhart, Indiana offices, and we will be pleased to discuss your situation. Our phone number is (866)-847-8330.