Proactively working to provide warehousing space and top-notch services that are in demand.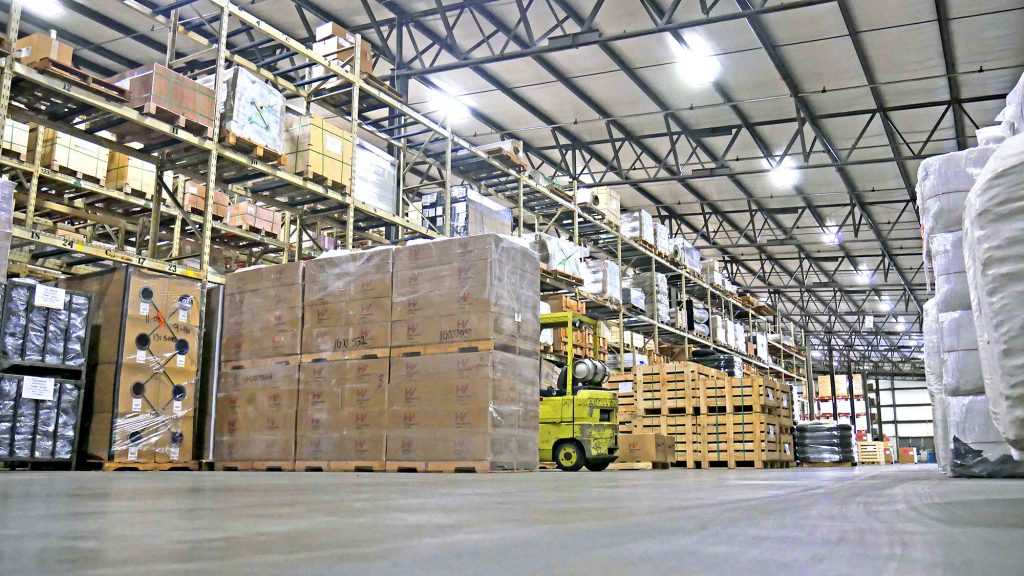 With record US warehousing demand continuing to rise through 2021 EQ Logistics has been proactively keeping their finger on the pulse of the needs of existing and new customers. With central locations in or around Northern Indiana and Southwest Michigan, Days has freed up an additional 190K sq. ft. of warehousing space taking their warehousing capacity to 550K.
"EQ Logistics is committed to building great business partnerships. Whether that is locally, or anywhere in the lower 48 States. With long term or short-term needs, we have the capability to cover warehouse and logistics functions for businesses of all shapes and sizes.", Travis Oiler, Vice President of Sales of EQ United.
Manufacturers and various other customers have products arriving daily and may not have the resources or space readily available. Public warehousing and logistics solutions lets these businesses focus on their core competencies and the growth of their business.
With an expanded arsenal of resources and customizable warehouse management, EQ Logistics lightens the pressure of running a growing business. Among its offerings are a fleet of company-owned trucks and volume shipping partnerships with major common carriers. Whether there is a need for public warehousing, packing/crating services, wood cutting, or transportation EQ Logistics has the resources and expertise to effectively manage various warehousing and logistics needs and beyond.
Ben Reinoehl, Vice President of EQ Logistics, "It is our responsibility to provide our customers with the innate ability to be forward-thinking and be the solution they need. Therefore, we have warehousing solutions even when others have little to no options for businesses in need of warehousing space and logistics."
Located side-by side-with the RV market, EQ Logistics has locations close to the Indiana Toll Road, with rail access, and is under two hours from Chicago and Grand Rapids and is under 3 hours from Indianapolis and Toledo.
EQ Logistics offers services and solutions for warehousing and transportation, export packing/crating, woodcutting services, to complete 3PL offerings – we are there when you need us. To learn more about EQ Logistics and how we can work for you please visit www.EQLogistics.us.
Main Location 3304 Reedy Drive | Elkhart, IN 46514 | (866) 847-8330
Days Distribution & Logistics is now EQ Logistics