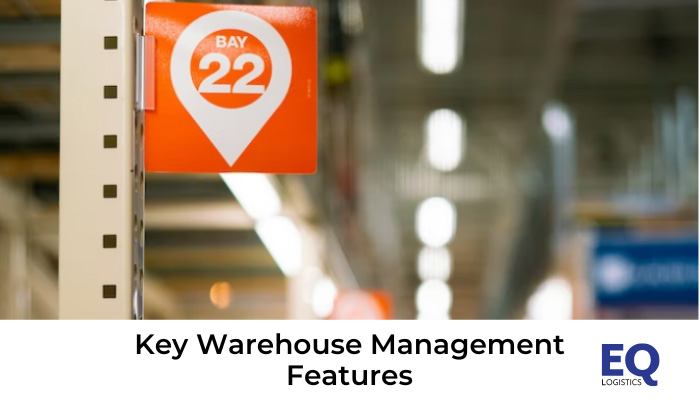 Modern, technology-driven warehouse management and transportation are vital parts of supply chain management. Nowadays, competing in a fast-moving logistic environment requires companies to have state-of-of-the-art inventory oversight with smooth in-and-out access. Furthermore, by utilizing real-time visibility businesses can forecast production, maintain optimal inventory levels, and provide on-time deliveries.
Manufacturers and retailers can achieve these ambitious objectives by working with third-party logistics suppliers using state-of-the-art warehousing facilities. Often, third-party logistics suppliers have modern equipment, extensive transportation management capability, and sophisticated technology. These features help businesses to manage and track inventory locations in real time.
Third-Party Warehouse Operations
Companies that invest their hard-earned capital in storing and managing inventory in their own warehouses are diverting assets into functions that do not contribute to increasing sales. This often means that enhancing quality, improving customer satisfaction, or developing new products and services is not able to be a priority due to budget constraints.
Outsourcing warehouse management and other logistical functions to efficient, well-managed third-party logistics (3PL) professionals saves money, improves productivity, and manages inventory flow economically.
A state-of-the-art 3PL warehousing operation, like EQ Logistics in Elkhart, Indiana, adds value by offering:
Long and short-term storage
Cross-docking services
Shipping and Receiving
Rail Access and unloading
Freight management
Load Reworking, Load Salvage, and Freight Fixing
Delivery Services
Food-grade warehouse
Rack and Bulk Storage
Intermodal transport services
Vendor-Managed Inventory (VMI)
Overflow, Excess, and Seasonal Storage
Top-level Security
Dedicated, Public, On-Demand Warehousing
Warehouse Management Systems (WMS) for Effective 3PL Management
Effective third-party logistics and warehouse management use modern systems to monitor each facet of the supply chain. This includes, scheduling, ordering, inventory tracking, precision warehouse operations, cross-docking, on-time delivery scheduling, billing, invoicing, and more.
EQ Logistics, with headquarters in Elkhart, Indiana, employs a sophisticated WMS network to manage each phase of its operations.
Inventory Management
In real-time, clients can track every inventory item to facilitate forecasting, order fulfillment, and delivery schedules. Companies can get alerts when inventory is approaching basic safety stock levels or when a quantity of inventory may need to be repositioned.
Reporting
The WMS System can automatically generate predetermined or real-time reports to clients. The powerful built-in report writing tool allows users to produce and send reports using data across the system.
Shipping and Receiving
Users can manage inbound and outbound customer orders efficiently and accurately with Electronic Data Interchange and seamless integration with third-party systems.
Billing and Invoicing
All charges are captured and summarized as they occur. This ensures that accurate invoicing is sent to the client as agreed.
The interface provides the flexibility and customization required for multi-client inventories using descriptions that match the client's operating nomenclature. Reports will account for everything from receiving, shipping, inventory levels, and billing. Clients will see their data displayed in real time, exactly how they prefer it.
State of the Art Logistics Services with EQ Logistics
EQ Logistics, with facilities centered in Elkhart, Indiana, is ideally situated to serve clients throughout the United States with a full selection of expert warehousing and other logistical services.
By employing the most advanced Warehouse Management Systems and state-of-the-art storage facilities and equipment, EQ Logistics clients are confident that their inventory management systems are the most accurate, efficient, and economical as possible.
To learn more about EQ Logistics, visit the EQ website to request a call to discuss your enterprise's warehousing and logistical needs.
Interested parties may also contact EQ Logistics directly by calling EQ Logistics at (866)-847-8330 to arrange a consultation.