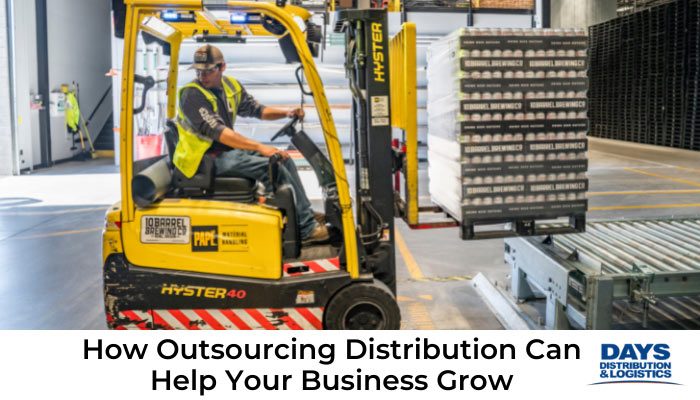 Outsourcing distribution can help your business grow. According to a recent study, distribution is one of the main challenges small and medium-sized enterprises face today. The report shows that businesses with highly efficient distribution channels enjoy 79% more revenue on average. Businesses with optimal distribution chains also enjoy faster cash-to-cash cycles and 15% less supply chain costs.
On the other end, poor product distribution can leave a business struggling to meet evolving customer demands. Inefficient distribution makes it difficult to fulfill orders effectively. Last-mile delivery and replenishment also become a serious challenge.
Outsourcing Distribution a Potential Solution
Outsourcing your distribution functions can provide a way out of the mess. If you've been hesitant about the idea, the following are five ways you stand to benefit from distribution outsourcing.
1. Freedom to focus on business growth
The strategic and tactical details of product distribution are both time-consuming and resource-draining. If you're doing it personally, as is the case for many small businesses, burnout is a real risk. Mid-sized organizations often keep an in-house department for the same purpose. But then time is spent managing the team.
Outsourcing is your best option when you need to focus all your time, energy, and resources on business growth. You can also enjoy the peace of mind knowing a professional third-party organization is prudently handling all your distribution needs.
2. Increased business value
If you choose to handle distribution on your own, you must invest in the necessary tools and equipment. However, this isn't always feasible. First, the capital outlay involved in procuring the best distribution software and equipment is enormous. Additionally, staying up to date on the latest distribution trends and solutions isn't easy.
Third-party distribution service providers have the tools, capabilities, and expertise that guarantee high returns. They also boast modern operational methods for the highest efficiency and productivity.
3. Reduced operational costs
You might be wondering how outsourcing can reduce operational costs as you will now be paying another company for the service. However, just try counting the money drain areas in your distribution department. Doing this will give you a clearer understanding of why outsourcing is cheaper in the long run.
In-house distribution often leaves you with too many staff members, some of whom might not be productive at all. Infrastructure, overhead, and capital expenses are other typical costs. Some of those capital investments require maintenance – another expense. All these costs are the third party's responsibility from the moment you choose to outsource.
4. It's easier to meet changing customer demands
Customer behaviors have changed significantly in the recent past, and even more so over the COVID-19 period. According to McKinsey, routines at home and work have changed significantly during 2020 and 2021, consequently impacting demand. While some goods and services are in higher demand, others have much lower demand.
Distribution outsourcing makes it easier to keep up with abrupt demand changes. Why? Because third-party organizations are better equipped with the human resources, technology, and technical solutions to adapt to the change.
5. Risk mitigation
Finally, third-party distribution organizations guarantee better security, visibility, and control. There's greater accountability in case of missing shipments, whether due to theft or poor handling. Damages are also fewer because of the high level of professionalism, and you can look forward to full compliance with industry regulations.
Above all, the best third-party distribution services providers guarantee shorter lead times and even help with audit preparations and stock optimization.
Try It Today
A reliable, experienced third-party distribution services provider can be a lifeline for your business. Armed with sufficient human resources, technical know-how, and the requisite tools, these professionals take the burden off your shoulders. Now you can focus on building better products/services, developing new growth ideas, and strengthening existing customer relationships.
Are you considering professional 3rd party assistance in warehousing, logistics, transport, domestic or export crating, packaging, or shipping? Contact EQ Logistics at 886.847.8330 for a quote. 
Days Distribution & Logistics is now EQ Logistics