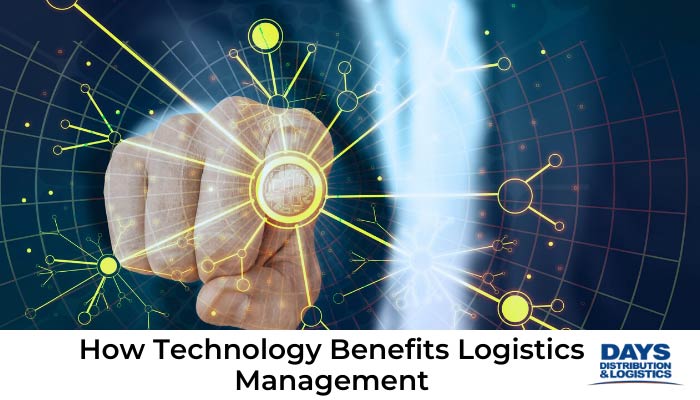 Technology benefits logistics management and continues to revolutionize the supply chain industry. It has changed how logistics companies track shipments, deliver goods, interact with customers, and manage risk. And, now, it's changing how the industry collects and processes data to facilitate better client relationships, boost efficiency, and improve outcomes.
If you're still undecided on whether to get on board, perhaps wondering if or how technology benefits logistics and your organization, you're already a step behind.
A Recap
Analog logistics management often exists as a separate silo within the supply chain. The logistics department is further fragmented into sub-departments, each functioning independently and only interacting with the others under unavoidable circumstances.
In an ideal world, the design works fairly smoothly. The forecasting department focuses on using the data from the analytics team to gauge demand and predict sales. Meanwhile, marketing focuses on finding a balance between demand and supply while expanding the company's footprint. Other departments have their roles too.
Unfortunately, this setup comes with one major downside – a lack of coordination. When each link in the chain works independently without knowing what the other department is up to, it creates a recipe for chaos. Issues from one department can easily creep into other departments because there are no common goals for addressing problems. For instance, errors from forecasting are easily transferable to marketing, which may eventually pass on to sales.
This means issues that would have otherwise been resolved at an early stage in a collaborative environment continue to haunt the company for a long time to come.
Cost is another issue. Hiring and maintaining several self-sufficient sub-departments within the same department is very costly. For one, it leads to overstaffing, which means increasing onboarding and training costs before salaries are even considered.
Lack of transparency, storage inefficiencies, and route optimization challenges are other common challenges.
IT Integration Benefits
Integrating information technology into your day-to-day logistics processes instantly boosts coordination, improves transparency, and reduces operating costs. The following are just a few modern supply chain technologies that have had a huge impact on logistics:
Shipment tracking systems: Shipment tracking solutions allow the customer to track their items every step of the way, 24/7. A typical shipment tracking system includes notifications, messages, and customizable reporting.
RFID identification: Radio Frequency Identification (RFID) technology makes it easy to identify and track cargo thanks to sensors built into different goods. Working alongside the internet of things (IoT), RFID data can also help optimize routes and preserve perishable goods.
Autonomous trucks and drones: Delivery via autonomous trucks and drones is another promising aspect. The trucks aren't completely driverless yet. However, we've seen massive advances in computer monitoring that will soon make driverless delivery a reality.
The EQ Logistics Distribution Advantage
You can now enjoy all the benefits of tech-backed supply chain services by making EQ Logistics your 3PL partner.
EQ Logistics uses 3Plink by Camelot, a state-of-the-art warehouse management system built by Microsoft Dynamics NAV and developed by Camelot 3PL. Through the warehouse management system, we can guarantee:
Secure client access: Whether you wish to access your inventory, transaction history, or documentation, you can do so effortlessly and securely via our web portal.
Process automation: We've automated most traditionally manual processes. Including billing, inventory, invoicing, and reporting.
Barcode and RFID tracking: Our barcode and Radio Frequency ID tracking services increase accuracy, efficiency, and process integrity.
Contact Us
EQ Logistics is an Elkhart, Indiana warehousing 3PL solutions provider committed to creating customer-driven logistics, warehousing, and distribution solutions, customized to suit your needs. Contact us today at (866) 847-8330 to discuss your options.
Days Distribution & Logistics is now EQ Logistics